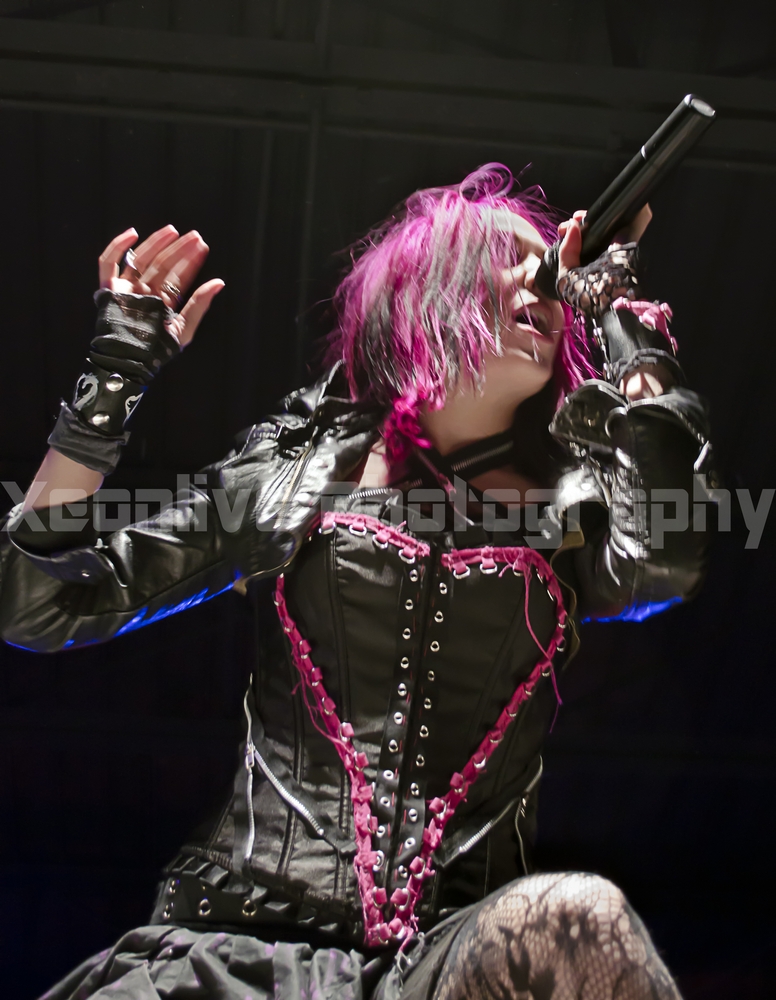 Icon For Hire kicked off their latest tour with a bang.  The Decatur, Illinois natives came to Another Hole In The Wall in Steger, Illinois on November 9.  This was the first stop on their most recent tour across the Midwest and East Coast.  Icon For Hire is on the road heavily promoting the recently released self titled second studio album through Tooth and Nail Records.  A wide variety of patrons were in attendance this evening showcasing the diverse reach that Icon For Hire has achieved with their music.
With their upbeat and uniquely blended mixture of pop punk, rock, and electronic, Icon For Hire have created a style of their own.  The band's performance is a highly energetic one with all of the members constantly active throughout the stage and engaging the crowd.  Lead vocalist Ariel Bloomer brings a fierce intensity to the stage with her vocals yet all the while keeping things smooth and melodic.  Icon For Hire put on a very dialed performance note for note including an encore leaving the crowd more than satisfied for the evening.
This tour has certainly gotten off to a great start.  Icon For Hire seem to have a bright future ahead of them.  The band had been posting prior to their latest album's release that "A new era for Icon For Hire begins on 10-15-13" and they have definitely created that for themselves indeed.  Make sure to catch Icon For Hire's live performance as its high energy and driving rhythms make for a great show  Also be sure to pick up Icon For Hire's latest release "Icon For Hire" available nationwide on Tooth and Nail Records.  Follow the links below to keep up date with the bands latest news, tour info, and more.
https://www.facebook.com/iconforhireofficial