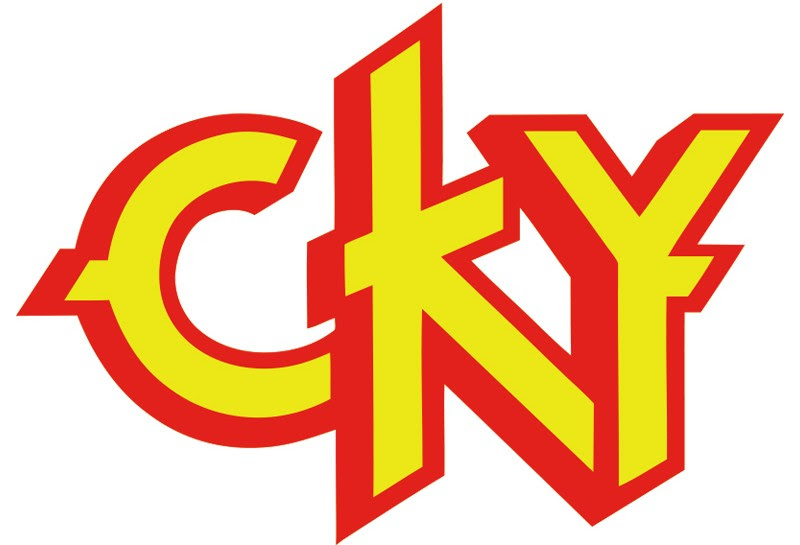 CKY RELEASE "WIPING OFF THE DEAD" MUSIC VIDEO
ON TOUR THIS SUMMER WITH SLAVES,
ROYAL THUNDER, & AWAKEN I AM
NEW LP
THE PHOENIX

OUT NOW
---
CKY (Chad I Ginsburg, Jess Margera and Matt Deis) have released a brand new music video for their track, "Wiping Off The Dead" from their most recent LP, The Phoenix. Directed by Dave Causa, this is the third music video we've seen from the band off their current release.
"Our good friend Dave Causa filmed us rehearsing for our UK tour last summer and the end result was us making a badass music video," says drummer Jess Margera. "It was filmed before we ever played a single show for the release of our album. Thank you, Dave, and thank you CKY alliance! Enjoy this great video from the archives."
CKY is headed back out on the road this summer on a co-headlining run with SLAVES and additional support coming from Royal Thunder and Awaken I Am. Tickets and a limited number of VIP meet and greet packages are available now. VIP packages will include meet and greets, exclusive merch items, autographs and more. The band will also be doing highlighted performances on select festival dates such as Lollapalooza, Sturgis bike rally, Psycho Las Vegas, and Blue Ridge Rockfest!
CKY released The Phoenix last summer via Entertainment One (eOne). The all-new LP is the first release since the band put out Carver City in 2009. The album was engineered and mixed at Rancho De La Luna, the highly regarded recording studio in Joshua Tree, CA.
The band initially released the "Replaceable" single earlier last summer exclusively via SiriusXM's OCTANE channel, "Head For A Breakdown" via CONSEQUENCE OF SOUND and "Days Of Self Destruction" (Feat. Brent Hinds) before that. All can be streamed below.
Last October, CKY released a music video for the single "Head For A Breakdown," directed by The Costa Sisters. The video was shot in and around London during the band's near sell-out run earlier last year. Previously, their music video for "Replaceable" was released exclusively via LOUDWIRE and produced/directed by JOFFco.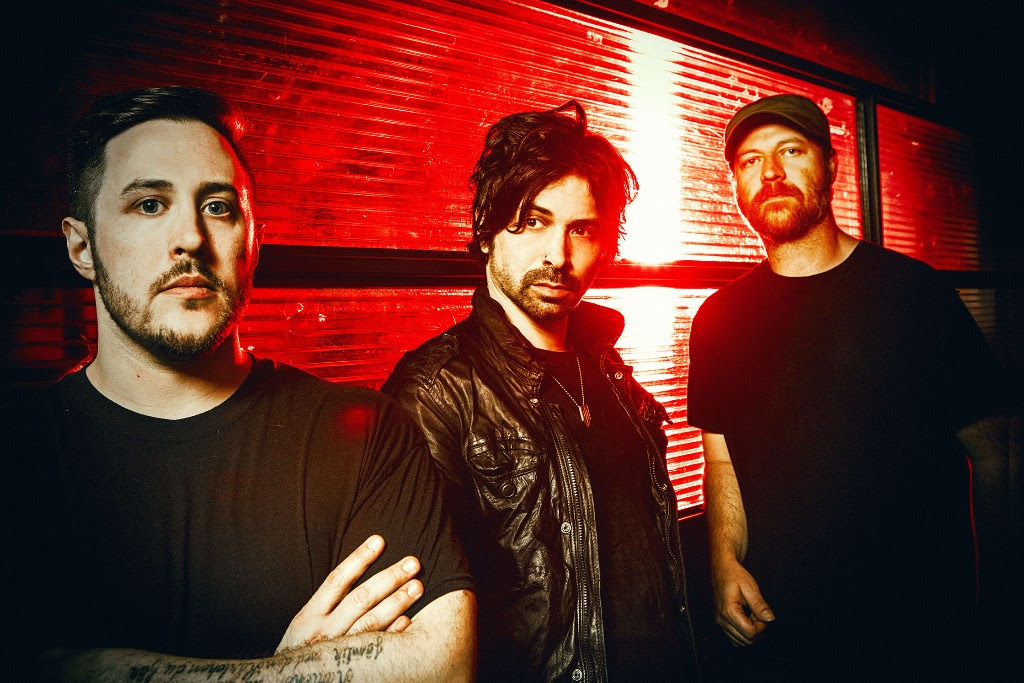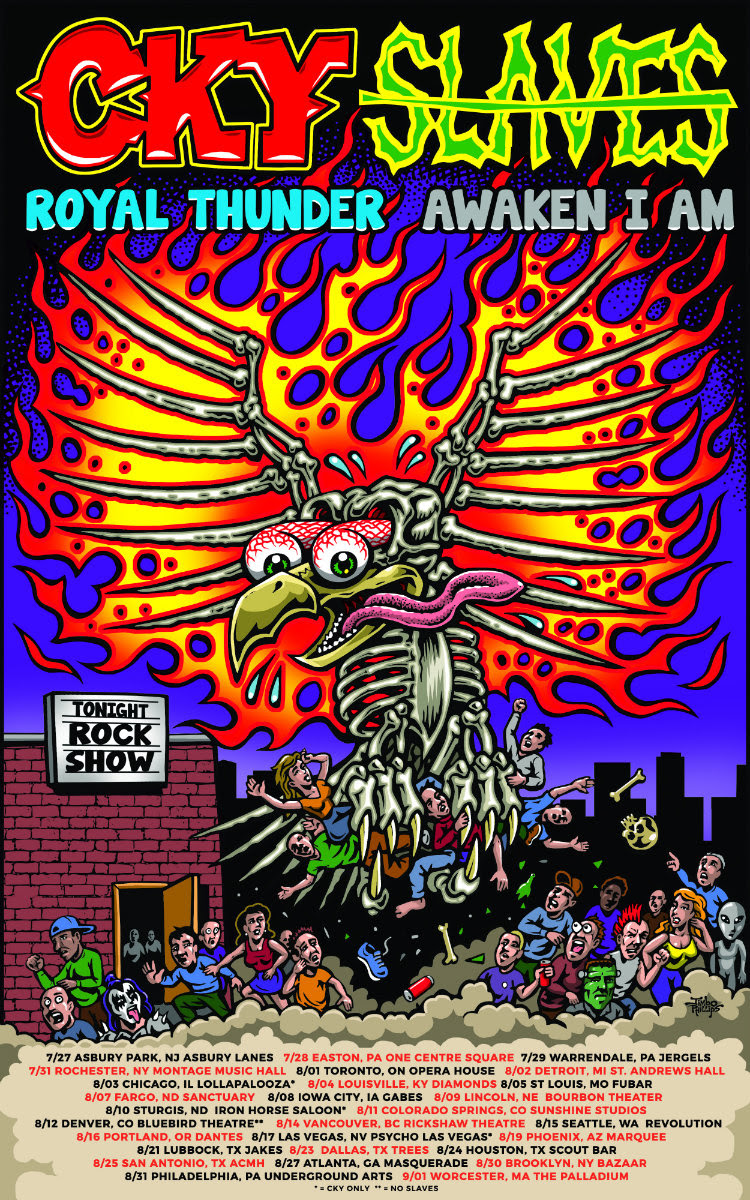 07/18/2018 Thornville, OH @ Gathering of the Juggalos*
07/20/2018 Jacksonville, NC @ Hooligans Music Hall*
07/21/2018 Huntington, WV @ V Club*
07/22/2018 Nashville, TN @ The Basement East*
07/24/2018 Virginia Beach, VA @ Shaka's Live*
07/25/2018 Baltimore, MD @ Baltimore Soundstage*
07/27/2018 Asbury Park, NJ @ Asbury Lanes
07/28/2018 Easton, PA @ One Centre Square
07/29/2018 Warrendale, PA @ Jergels
07/31/2018 Rochester, NY @ Montage Music Hall
08/01/2018 Toronto, ONT @ The Opera House
08/02/2018 Detroit, MI @ St. Andrew's Hall
08/03/2018 Chicago, IL @ Lollapalooza*
08/04/2018 Louisville, KY @ Diamond Pub Concert Hall
08/05/2018 St. Louis, MO @ Fubar
08/07/2018 Fargo, ND @ Sanctuary Events Center
08/08/2018 Iowa City, IA @ Gabes
08/09/2018 Lincoln, NE @ Bourbon Theatre
08/10/2018 Sturgis, SD @ Iron Horse Saloon (formerly Easyriders Saloon)*
08/11/2018 Colorado Springs, CO @ Sunshine Studios Live
08/12/2018 Denver, CO @ Bluebird Theatre*
08/14/2018 Vancouver, BC @ Rickshaw Theatre
08/15/2018 Seattle, WA @ Club Sur Rocks
08/16/2018 Portland, OR @ Dante's
08/18/2018 Las Vegas, NV @ Psycho Las Vegas*
08/19/2018 Tempe, Az @ The Marquee
08/21/2018 Lubbock, TX @ Jakes Backroom
08/23/2018 Dallas, TX @ Trees
08/24/2018 Houston, TX @ Scout Bar
08/25/2018 San Antonio, TX @ Alamo City Music Hall
08/27/2018 Atlanta, GA @ The Masquerade (Heaven)
08/29/2018 Harrisburg, PA @ Harrisburg Midtown Arts
08/30/2018 Brooklyn, NY @ Brooklyn Bazaar
08/31/2018 Philadelphia, PA @ Underground Arts
09/01/2018 Worcester, MA @ The Palladium (Upstairs)
09/02/2018 Concord, VA @ DeVault Vineyards
*=No Slaves
Chad I Ginsburg, the band's guitarist and singer, steps into the frontman role with charisma, charm, and bravado, confidently delivering a diverse performance as he claims a position that was clearly rightfully his to own.
He's joined in enduring partnership and musical and personal chemistry by fellow CKY cofounder, Jess Margera, the drummer whose extracurricular work in projects like The Company Band (with guys from Clutch and Fireball Ministry) expanded CKY's horizons as much as Ginsburg's solo work has as well. The duo returned to their primary project refreshed and reenergized, with bassist Matt Deis (ex-All That Remains), who first joined CKY in 2005.
Guns N' Roses, Metallica, and Deftones have all personally invited CKY on tour, cementing a legacy as a hard-charging live act. CKY built a worldwide fanbase of dedicated acolytes, friends, and supporters, lovingly dubbed the CKY Alliance, with a broader group of musicians, athletes, and other creative types in the CKY family, both literally and figuratively.
CKY are: Chad I Ginsburg – Jess Margera – Matt Deis