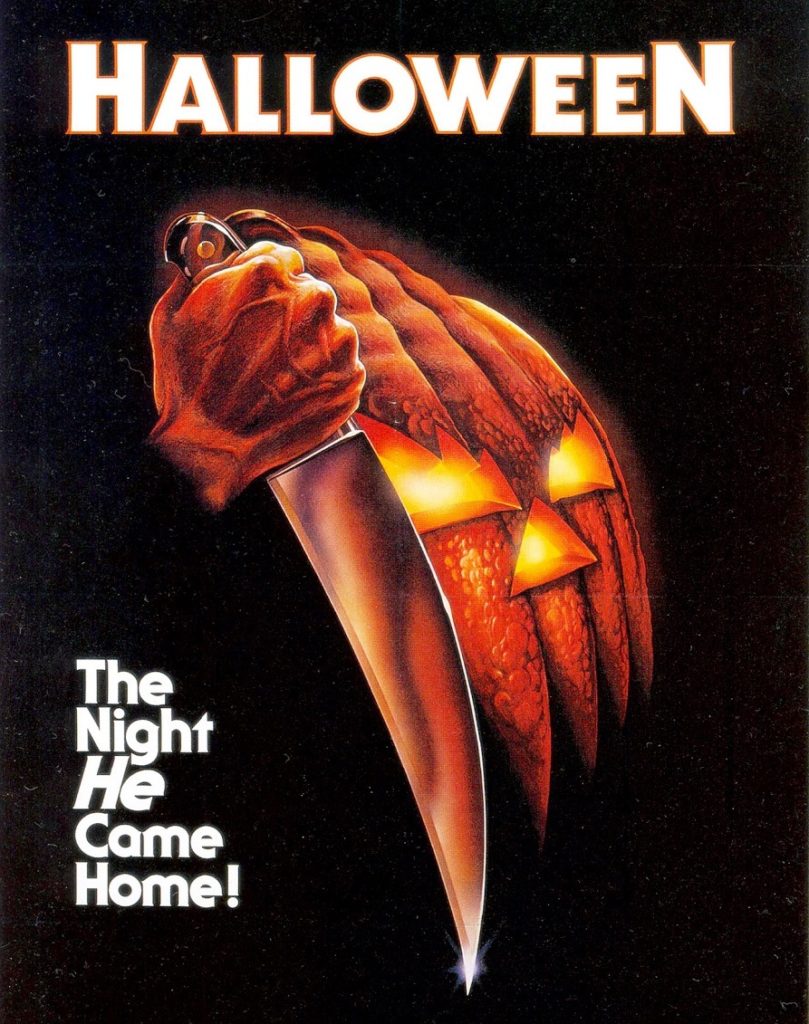 John Carpenter's
HALLOWEEN
Celebrates its 40th Anniversary
As It Returns To Select Theatres Nationwide Beginning September 27th
The Horror Classic Is Being Re-released in Advance of the Sequel HALLOWEEN (2018)
---
In the film, the villain, Michael Myers, has spent the last 15 years locked away inside a sanitarium under the care of child psychiatrist Dr. Sam Loomis. On October 30, 1978, Myers escapes and makes his way back home to Haddonfield, turning a night of tricks and treats into something much more sinister for three young women, including Laurie Strode, the star-making role for Jamie Lee Curtis. Watch the
trailer
.
The original Halloween will be released on over 1,000 screens in more than twenty countries across the globe. "I'm thrilled to have the original make its way back into theatres, as we prepare for the release of the sequel. Having both back in theatres this fall is remarkable," says director John Carpenter.
Fans will be treated to view big screen presentations of the restored and remastered digital print, created under the supervision of the world-renowned cinematographer, Dean Cundey.
"We are thrilled to be a part of the 40th anniversary celebration, working with Compass International Pictures and Trancas International Films, to bring the most fear-provoking and enduring horror movies of all time to cinema screens around the globe
," said Mark Rupp, Managing Director,
CineLife Entertainment
.
The release of John Carpenter's Original Halloween comes just ahead of the release of Halloween (2018) – the direct sequel to John Carpenter's classic. Jamie Lee Curtis and Nick Castle reprise their roles as Laurie Strode and Michael Myers, respectively. It is set for release on October 19th, a week before the 40th anniversary of the original Halloween release date.
Spotlight Cinema Networks is the only cinema advertising company dedicated to serving the needs of art house and luxury exhibitors for cinema advertising, preshow entertainment, event cinema and digital display distribution. The company is a national advertising vehicle with a focus on the top 25 DMAs providing cinema advertising, in-lobby promotions and integrated experiential programs for advertisers targeting affluent and highly educated moviegoing audiences. In December 2017, Spotlight Cinema Networks launched CineLife Entertainment™ to acquire and distribute event cinema and alternative content titles in the U.S. and international markets. Spotlight Cinema Networks is owned by Wagner-Cuban Companies and Arthouse Marketing Group, and represents the top exhibitors in these genres, including segment leaders Angelika Film Center, Laemmle Theatres, Landmark Theatres, Cinepolis Luxury Cinemas, Flix Brewhouse and Silverspot Cinemas. The company is headquartered in Los Angeles, CA, with offices in New York and Chicago.