CKY RELEASE GG ALLIN COVER, "BITE IT YOU SCUM"
RECORD STORE DAY VINYL EXCLUSIVE EP TOO PRECIOUS TO KILL OUT ON BLACK FRIDAY 11/23/18
WEST CHESTER, PA IN-STORE SCHEDULED FEATURING PHIL MARGERA AS SANTA CLAUS
ON TOUR NOW WITH NEKROGOBLIKON IN THE U.S.
---
CKY have released a cover of GG Allin classic "Bite It You Scum" today ahead of their exclusive Record Store Day release. The song is from a vinyl-only EP called Too Precious To Kill, which will be released in stores on Black Friday, November 23, 2018 (Record Store Day).
"Nobody knows fucking GG Allin!" says frontman and guitarist Chad I Ginsburg. "CKY will kill you!!!…with this relentless and quite vicious studio version of this classic punk rock song. It has been a longtime staple in the CKY live show and highly requested for over a decade! Here it is in studio quality, only available as part of our record store day exclusive. Crank it up and take a shit on someone!"
CKY will make a hometown in-store appearance at Creep Records in West Chester, PA at 2 PM EST on November 23, 2018, with none other than Phil Margera participating as Santa Claus. Visit
www.creeprecords.com
for more info.
CKY is currently wrapping up their North American run of dates with Nekrogoblikon.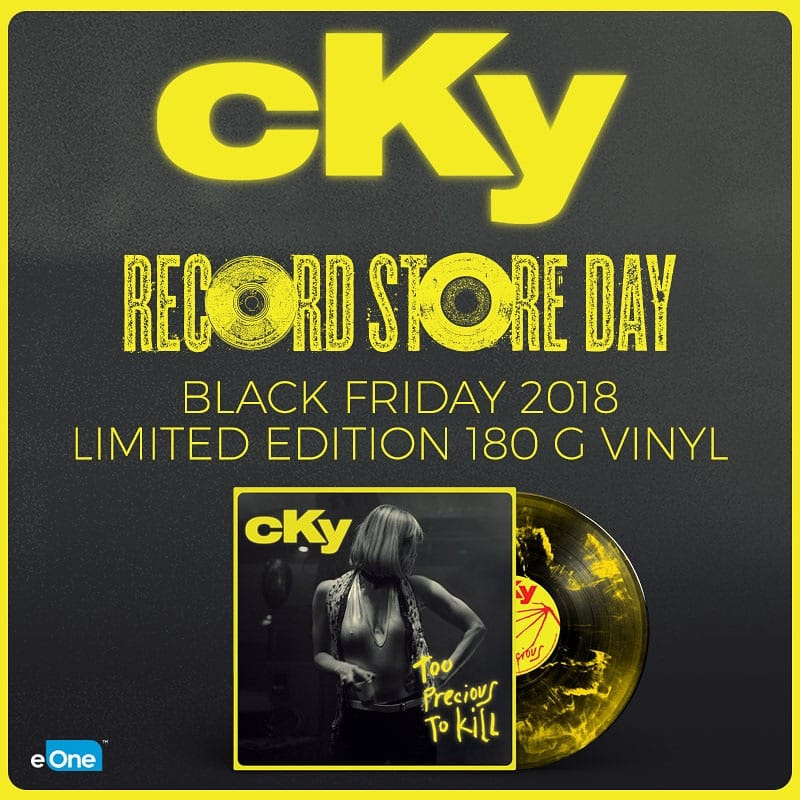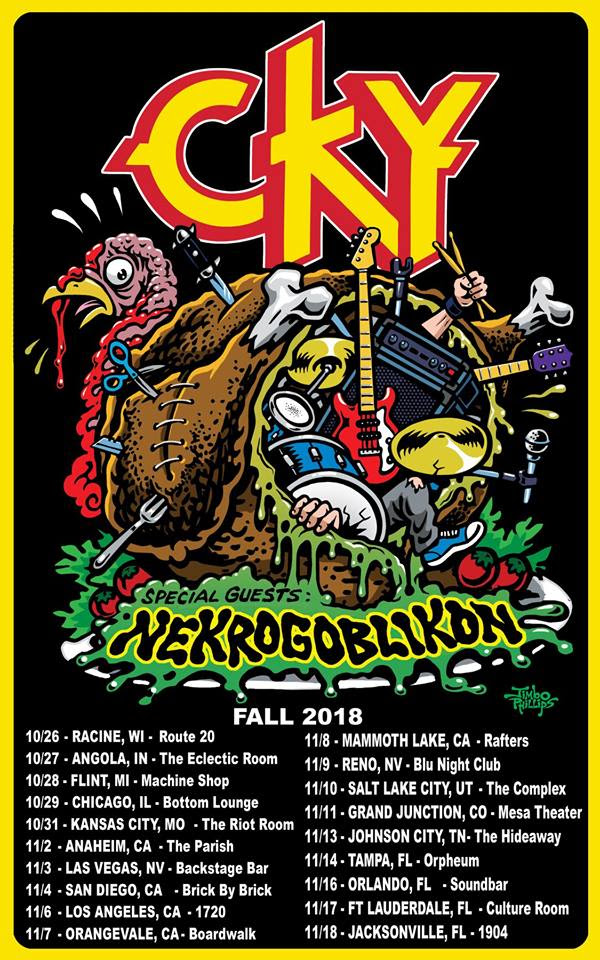 CKY released The Phoenix last summer via Entertainment One (eOne). The all-new LP is the first release since the band put out Carver City in 2009. The album was engineered and mixed at Rancho De La Luna, the highly regarded recording studio in Joshua Tree, CA.
Chad I Ginsburg, the band's guitarist and singer, steps into the frontman role with charisma, charm, and bravado, confidently delivering a diverse performance as he claims a position that was clearly rightfully his to own.
He's joined in enduring partnership and musical and personal chemistry by fellow CKY cofounder, Jess Margera, the drummer whose extracurricular work in projects like The Company Band (with guys from Clutch and Fireball Ministry) expanded CKY's horizons as much as Ginsburg's solo work has as well. The duo returned to their primary project refreshed and reenergized, with bassist Matt Deis (ex-All That Remains), who first joined CKY in 2005.
Guns N' Roses, Metallica, and Deftones have all personally invited CKY on tour, cementing a legacy as a hard-charging live act. CKY built a worldwide fanbase of dedicated acolytes, friends, and supporters, lovingly dubbed the CKY Alliance, with a broader group of musicians, athletes, and other creative types in the CKY family, both literally and figuratively.
CKY are: Chad I Ginsburg – Jess Margera – Matt Deis